The Athens GOP will hold an important meeting on Monday, September 8th at 6:00pm. Secretary of State and Athens native Brian Kemp will address the Athens GOP. Following the speech we will have a presentation from Dr. Cham Dallas and Dr. Ed Rollor regarding disaster management in Georgia and the US. Both directors will take questions from the audience at the end of the presentation. We look forward to seeing everyone on Monday, September 8th!
Meeting Date and Time
Monday, September 8th at 6:00pm - The Athens GOP meets the 2nd Monday of every month
Meeting Location
The Country Inn and Suites is located at 236 Old Epps Bridge Road, Athens, GA 30606. The hotel is behind Applebees and is on the same road as the entrance to Hilltop Grille. Click here to view map.
Brian Kemp will give members of the Athens GOP an update on the Secretary of State's office and will take questions from the audience. Be sure to check out the "GA Votes" App, brought to us by the Secretary of State:
Georgia and International Disaster Management
Dr. Cham Dallas & Ed Rollor
Dr. Cham Dallas on CBS discussing the
Fukushima Daiichi nuclear disaster
Disaster Management is a growing field, especially since 9/11, and is an important facet of political and governmental attention. UGA's Institute for Disaster Management is very active here in Georgia and around the world in addressing these critical issues.
Emergency Communications for the State of Georgia and Clarke County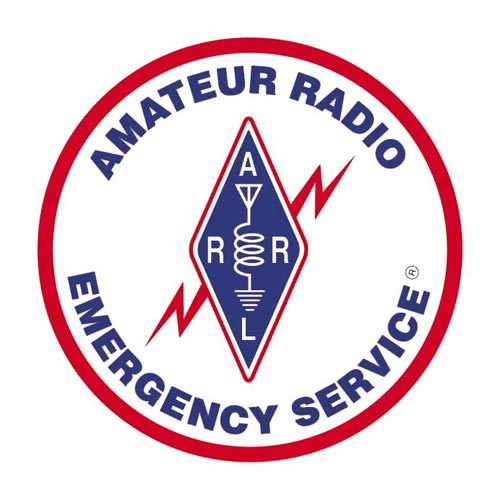 This short presentation describes the work of the Georgia and Clarke County Amateur Radio Emergency Service in preparing our hospitals, Red Cross and government facilities with volunteer backup communications.
This presentation will be given by Dr. Ed Rollor
About Dr. Cham Dallas
Dr. Dallas is Professor and Director of the Institute for Disaster Management at the University of Georgia. He has also been a State Delegate to the Republican Party many times in Georgia over the past 25 years. He has a national/international reputation in toxicology and emergency preparedness and response, including over 30 years of experience. For seven years, Dr. Dallas was the Director of one of the largest University toxicology programs in the country, with 50 professors at the University of Georgia. He is also expert in issues regarding radiation contamination, which has been established after a decade of research, teaching, and humanitarian efforts in Chernobyl-contaminated areas. This included over a dozen scientific expeditions to the areas with the highest degree of radioactive contamination at Chernobyl, and 6 trips to the radiation-contaminated areas resulting from the Fukushima nuclear disaster. CNN broadcast a one hour documentary on his Chernobyl research on the 10th anniversary of the accident (for this and other national news segments on FOX, CBS and CNN concerning disaster management research by Dr. Dallas, see
www.publichealth.uga.edu/dman
). For five years he was the Director of the Center for Mass Destruction Defense, a CDC Center in Public Health Preparedness, for which he received $2.6 million in funding from the CDC over five years. This Center has now become the Institute for Disaster Management, and is tasked with the emergency management exercises for all hospitals and nursing homes in the state of Georgia, in addition to other national training and research responsibilities pertaining to mass casualty medical response. Dr. Dallas has received a total of over 17 million dollars in funding as Principal Investigator over the past decade for emergency response research and training.
Dr. Dallas was tasked to develop the mass casualty plan for the G-8 annual economic summit at Sea Island, Georgia in the summer of 2004. He was also asked to address the United Nations in 1996, 2006, and 2007 on what we've learned from the Chernobyl nuclear accident that will better prepare the world for the use of terrorist nuclear weapons. He has also testified before the U.S. Senate and House Homeland Security Committees, and the National Academy of Sciences Institute of Medicine.
About Ed Rollor
Name and Affiliation: Edward Albert Rollor III, B.S, Emergency Communications Manager, Institute for Disaster Management, College of Public Health, University of Georgia
Mr. Rollor has accrued an array of scholastic and practical preparation that has proven to be useful in the operations of the Institute for Disaster Management. During his employment at the Southeastern Cooperative Wildlife Disease Study, he initiated field surveillance/research activities, provided training to new employees, and determined manpower, equipment, and supplies for research.
In service to the Institute for Disaster Management, he collected rodents in radioactively contaminated regions surrounding Chernobyl, and collected tissue from White-tailed Deer at the Savannah River Site. He has provided training to health care professionals and emergency communicators in the areas of Emergency/Risk Communications and Disaster Life Support courses. He served as an editor and instructor for the Advanced and Basic Disaster Life Support for Veterinary Professionals. He has taken training in the Community Emergency Response Team program, Georgia Baptist Disaster Relief, American Red Cross Instructor classes, as well as many FEMA courses.
As the Emergency Coordinator for the Clarke County Amateur Radio Emergency Service he works closely with the Clarke County Georgia EMA, Northeast Georgia Public Health, East Georgia Red Cross and Clarke County hospitals to provide emergency communications.

Educational Training
1976 B.S., Forestry Resource Management (Wildlife Biology major), University of Georgia
Additional Information on The Institute for Disaster Management at UGA
College of Public Health - Institute for Disaster Management -
Website: